*Drum roll please* Introducing the Introbiz Expo! ?
With less than a month until the biggest event on the business calendar, the staff of Introbiz are on a caffeine fuelled roll. Ensuring everything is perfect for the Expo is the top of our to-do list. So, aside from the obvious crowd-pleasers, namely Lord Sugar, Grant and Elena Cardone and the Apprentice winners, what else is there to be excited about? The answer is plenty, the day is jam-packed with breakfasts, seminars, exhibitors, VIP lunches, competitions and networking! We have such a varied range of exhibitors that even the pickiest of visitors will have something to tickle their business taste buds. And they're all at the Introbiz Expo to see YOU. We've got so much planned for you, you'll be walking away from a day at the Expo filled with inspiration and empowerment and rating our Expo as a solid 10/10.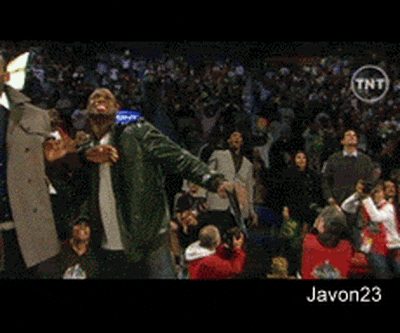 The Lowdown ?
In case you didn't know, the Introbiz Expo is the biggest business networking event nationwide. Here is where the most successful entrepreneurs come to make some of their largest and most surprising deals. Combine high-profile business celebs with first-class food and drink, then sprinkle in a couple of microphones, a wealth of 3×2 stands, a flutter of glossy magazines, the top business brains in the country, several classy show cars dazzling the room and thousands of entrepreneurs with determined sparkles in their eyes and a confident spring in their step and you've landed at an Introbiz Expo.
Below is the agenda for the day, we advise you familiarise yourself with this in preparation. Read about the world-class speakers and decide who is most beneficial for you to listen to. On top of this, we have 230 exhibitors from such a varied range of businesses, you won't know where to look next! Don't say we don't spoil you! You may even discover your next venture.
What not to miss… ?
It depends on what you're looking to get out of the Expo. HOWEVER, we do recommend our collection of FREE seminars. The likes of Google, Wales Online, Blake Morgan Solicitors, PIXAFUSION Digital, Cloves Dental Care, and our very own Queen of Networking, Tracey Smolinski, are among the spectacular seminar leaders. Go forth and expand your knowledge, either to help grow your business or simply for personal growth. The benefits are invaluable! You're already doing one thing right by attending the Expo, now make the most of it by checking out these seminars. All one needs to do to attend the seminars is register by clicking the link ? here, where you'll find the full list of seminar topics.
Two words. Grant Cardone. Ever heard of him? He's only one of the biggest entrepreneurs in America, Americans pay thousands to go see him talk. And we've got him here. In Wales. Why is he so popular? Just by listening to his business knowledge has been known to expand people's business growth rate tenfold. This gentleman knows his sh… stuff! Just being in the same room as him will give you a taste of his exceptional power over the worldwide business community. He is in the UK on his 10X Tour, with sponsors Paul McFadden Wealth and Thrive Assets, book your tickets ? here­­­­.
As if Grant Cardone wasn't enough, the UK's very own Lord Sugar is gracing us with his presence. Fancy dining with the Lord himself at his very own VIP Lunch? Well, of course there's the opportunity to do this at the Expo, here at Introbiz we really know how to make enormous things happen. Don't miss the business mandate and nation's favourite hirer and firer, enlightening the room with his invaluable knowledge and answering your questions at 1pm on the day. Book your tickets ? here­­­­.
Are you looking to meet like-minded entrepreneurs in a time-conscious manner? Maximise your time and effort by attending our Speed Networking Zone, sponsored by 123 Divorce. When we say 'like-minded' we're not joking, the people visiting this zone are there for the exact same reason you are. There's no messing around in the zone. Expand your network in an efficient and informal setting, simple. Secure your place ? here.
Six quick-fire Qs with Mr Paul Smolinski
MD of Introbiz, Founder of the Expo and all-round good guy. Where have you been if you haven't heard about the Expo? #IntrobizExpo4ever ?
First of all Paul, why attend the Introbiz Expo?
This is a fantastic opportunity for the Welsh business community to see sixteen world class keynote speakers live on stage. They will be sharing their amazing business accomplishments that have shaped their careers. This is a chance for hundreds of the UK's biggest brands and local Welsh companies to showcase their latest products and services. It's an opportunity to have face to face meetings with local businesses, creating new and long-term relationships which can enhance your business or your work-life. On top of this, we have two of the biggest names on the planet coming to the Expo. The UK's most iconic business entrepreneur, Lord Sugar, star of The Apprentice along with the USA's top global entrepreneur, the world's number one sales guru, Grant Cardone. We have live seminars from Google, Wales Online and local business leaders, who will be showcasing their tips and philosophies to learn from. We are also delighted to see that the group CEO of the WRU Martyn Philips and BBC Presenter Sean Holley will be opening the Expo with a live Q&A at Wales' biggest breakfast networking event by Spiros caterers. Get your breakfast tickets ? here.
In the lead up to the big event, let's reflect on how you've got here. Where did it all begin?
It all began by seeing our business mentor, co-founder of Rich Dad, Poor Dad and global entrepreneur, Sharon Lechter, live on stage in London seven years ago. She was the one that inspired me to get into networking and enlightened me to the power of association in business. My vision then was to bring global world-class keynote speakers to share their business expertise and encourage people to create more entrepreneurship within the south Wales business community. I wanted to bring amazing business leaders to Wales instead of only seeing them in London. The idea was to create a space where local brands could showcase their products and services to the local community. To bring opportunities to network with like-minded people. Now, we have built up the Introbiz Expo as Wales' national business Expo with 5,000 – 7,000 people attending, it truly is one of the UK's main events on the business calendar.
With Introbiz' reputation soaring, what is your vision for the future?
The vision for Introbiz and one of my goals in life, was bringing billionaires Lord Sugar, Grant and Elena Cardone, along with The Apprentice winners to Cardiff. People have already asked me how I will top that. We strive every year to make our events bigger and better, we have plans to exceed what we've pulled off this year. Every year we will raise the bar. One of the things we're excited to launch around the UK in 2019 is the Introbiz franchise model, which will feature more events and business Expos in Britain. We want to create the opportunity for our members to visit and build global business connections within the cities of the UK. We now host eight different events, so there's no slowing down for Introbiz. Due to the success of our golf events in 2018, we're launching ten new business golfing events in 2019.
Who is expected to attend the Expo?
All sorts of people attend the Expo. There will be CEOs, MDs, business owners, SMEs and start-up companies, all looking to meet new businesses to connect with and build new business relationships. There will be people who want to network and meet new people. Also, this is the perfect platform, with tens of thousands of pounds worth of business being carried out on this day. Businesses will be meeting face to face and holding meetings at the Expo, discussing business opportunities with their brands. Never underestimate who you're going to meet at this event. We have seen million-pound deals completed in previous years. You don't want to miss the opportunity to attend the business event of the year.
Who are your role models?
As an entrepreneur, my role models have been Lord Sugar, Grant Cardone, Sharon Lechter, Hilary Devey CBE and Brian Tracy. What's fantastic about this is that all these world-class speakers have spoken or will be speaking at the Introbiz Expo, which is hard to believe. I am so proud and honoured to have had these world-class top entrepreneurs share their amazing stories at the Intrboz Expo. My other role models that I am inspired by are Richard Branson, Gary Vaynerchuk and, from a sporting world, is Liverpool manager, my idol, Jurgen Klopp. My goal is to have these icons to share the stage with me one day. Watch this space.
You have a jam-packed November schedule; how do you manage to cope with all of these events?
November is our busiest month of the whole year with events. This year we're celebrating our tenth year of hosting Cardiff's biggest Beaujolais day, each year it has sold out. One of the fundamental reasons allowing us to put on over fifty events per year, is because we have a fantastic behind the scenes team, who plan and manage all our upcoming and future events. This month we will be hosting a breakfast event at the Marriott Hotel, Beaujolais Day at the Madeira restaurant with over 180 companies attending, also a 2-day Bootcamp with global entrepreneur Grant Cardone, which is new to the schedule. Cardone is working with our headline keynote sponsors Paul McFadden Wealth and Thrive Assets. The bootcamp is held at the five-star Intercontinental London at The O2 in London, the day after Beaujolais. Then the following week is the main event of the year, of course the Introbiz Expo, at the 60,000 sq ft venue, the Motorpoint arena. It is the biggest business event of the year, our biggest to date, with an incredible line up of global top business entrepreneurs flying into the city of Cardiff. The planning and hosting of these fantastic events is down to our relationships with the Introbiz members, our keynote speakers, exhibitors, sponsors and all the fabulous businesses who've supported us for over the past ten years. We're humbled to have so much support from the business community in Wales and the UK.
Top three tips for the Expo ✅
Take note.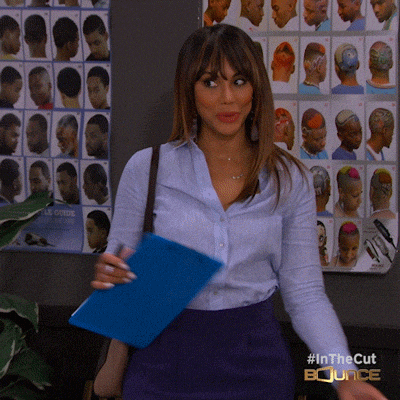 ONE – Never underestimate who you're going to meet. Don't judge a book by its cover – you never who they know that can refer you new business.
TWO – Always be a giver and not a taker in business. The more you give, the more you receive. And always persist in building those long-term relationships.
THREE – Ensure to follow up. The fortune is in the follow up when meeting new people, otherwise you lose the trust.
A shoutout to the Introbiz Team ?
The Introbiz Expo would not be possible without the hard work from our team. Maybe all of the organising and prepping makes us a little crazy sometimes (Tom, we're referring to your celebratory dancing after our business wins…), but it's actually what keeps us sane. We have achieved so much already to have the Expo organised in all its glory, perseverance and positivity is key! Oh, and also some little de-stressers in the shape of…
"LOOK AT THE BABIEEEES!" – Tracey Smolinski (every day!)
("Babies" referring to our office pups, Introbiz Princess and Prince, Coco ? and Barney ?)
Can you tell we're a slightly kooky team? We're crazy but it works. As Lord Sugar said, "Love what you do and do what you love, otherwise you will become unhappy and self-defeating."
So, if you haven't already registered for your FREE entry tickets, what are you waiting for? Just ? click the link and unlock a world of business opportunities! You've got nothing to lose and all to gain at Wales' National business Expo 2018.
Looking forward to seeing you there!
Written by Bronwyn Wheatley